Here is Color Club "Metamorphosis" stamped with Sally Hansen Lustre Shine "Plume". It was a subtle stamp but I loved that. Metamorphosis is so beautiful, I really wanted it to shine through the stamp.
And a little fun in the snow.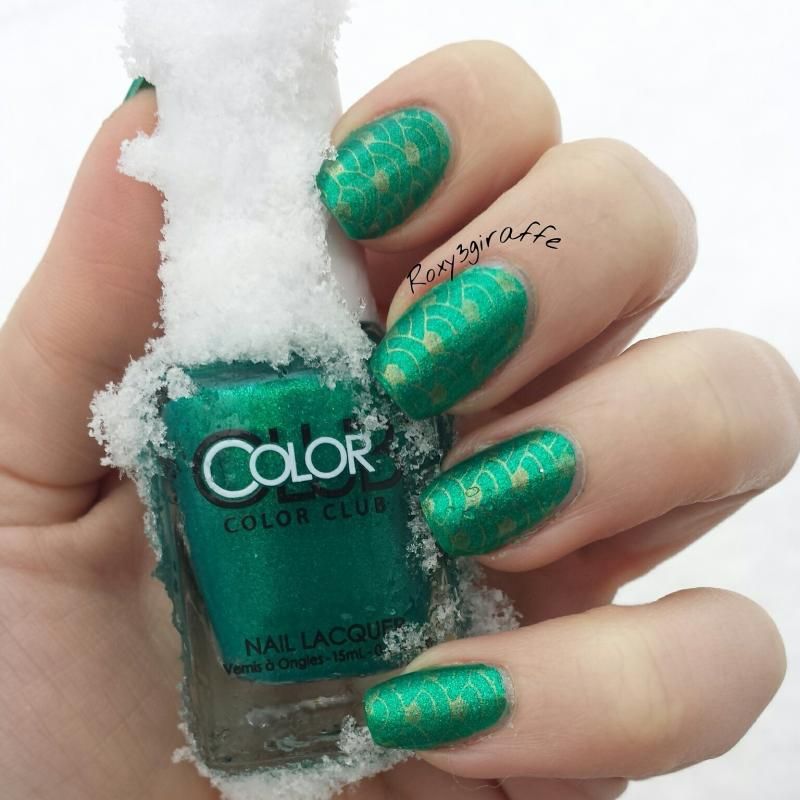 I love this polish so much. Like all of my Color Club polishes, this one goes on very smooth and quite opaque. Two coats for good measure, and a top coat were used in the above. It held up perfectly until I took it off 3 or so days later.